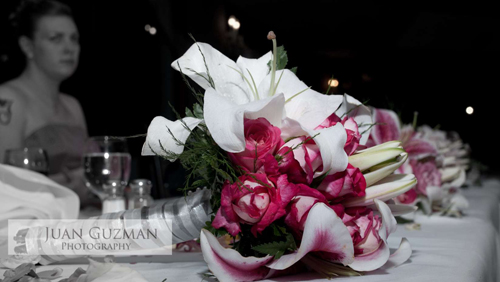 Then you start a new process based on communication.
-Tell your photographer what are your expectations. With that you ever dreamed photos (show some examples), may eventually any of your photos look like these samples but will guide who made the photographs of your wedding.
-Provide trust the photographer during your planning process; remember that the wedding day will be he who will give you confidence and peace.


-Provide information about the program activities of your wedding. Be generous with time to spare for photos after the ceremony, when even the makeup of marriage and emotions are still fresh.
-Provide food to those working at your wedding. When it comes to superior coverage at 5 am, you must prevent the supply of liquid refreshment and some of these people who have been with you from the makeup to the reception.


"The next step will be, after the wedding, waiting for proofs to be enjoyed and select those that will be used to prepare the delivery format previously selected.


Juan Guzman/Destination weddings photographer